Frenchay Tennis Club News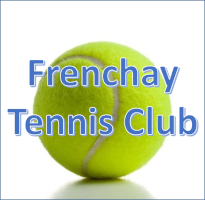 Unfortunately we have to report that there has been some vandalism at the Frenchay Tennis Courts near to the play area and Museum in Frenchay. This happened on Sunday 2nd May in the evening after the courts had been used during the day. We were aware that children had previously been trying to unlock the padlock to gain access to the courts to play football but on this occasion the gate was still locked so the vandals had obviously climbed over the fencing where they broke one noticeboard and completely destroyed one of the wooden benches.
The most worrying concern for us however is that the noticeboard was not only smashed but also slashed with a knife. Just outside the courts a sapling, which had been planted to enhance the area and as a memorial for a child who had died at the old Frenchay Hospital, has also been destroyed.
We have notified the police who say they will now patrol the area occasionally and the NHS Trust who still have responsibility for the area and asked if there is anything more they can do to prevent further incidents of this nature.
As a club we now have to consider what steps we can take to prevent further acts of vandalism which may include installing CCTV and new fencing, but it is sad to think that a small number of people are so thoughtless and destructive.
Please can we ask if anyone sees people misusing the courts to contact us by email on frenchaytennis@gmail.com
Submitted by Karen Morrison