Wards welcomed in Frenchay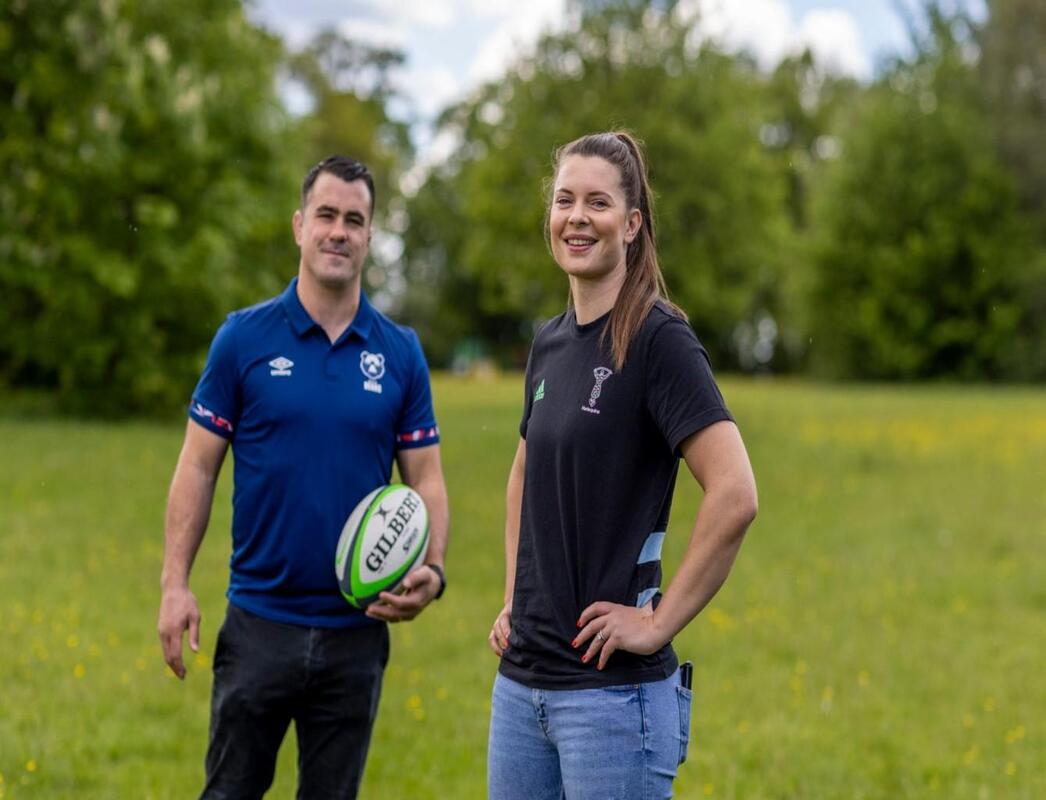 Ever since the closure of Frenchay Hospital took effect, many have campaigned for wards to be re-introduced at Frenchay. Dave and Abbie Ward were not what they had in mind, but this unique couple were warmly welcomed by some 700 or so people when they first took to the field at Shaftsbury Park, Frenchay, directly across the road from the old Hospital site, on Saturday the 4th September for the start of Bristol Bears Women's campaign in the new season of the Alluianz Premier 15s competition, the national elite level of women's rugby. Dave Ward is the Coach of the team: Abbie is a co-captain of the team and an established England-international, having joined them from Harlequins in the Summer. To have as a couple a Coach and player for a top-level team in any sport is a unique situation, but it is one they manage well, and they have made a very promising start to the new season, winning their first two games impressively.
Dave and Abbie met three years ago when they were both at Harlequins. Dave was then towards the end of his 15 years in the professional game, retiring in 2019 after 167 appearances for Harlequins and previous years working his way up to the top level. He had started life in Bath, and also spent some of his formative years up the road from here at The Ridings School, Winterbourne, so he is now back in familiar territory.
Abbie is the younger of the two, and, at the age of 28, is ambitious to build on her success at both club and international level. She has experience of one losing World Cup Final, and aims to go one better next time around.. When Dave was appointed as Bristol Coach, it was no foregone conclusion that she would follow him rugby-wise from champions Harlequins. A formal meeting across the kitchen table was arranged, and Dave only succeeded by convincing Abbie of Bristol's ambitions to get the best structure and facilities as stepping-stones to compete with the very best on the field of play.. The Bears women will use the state-of-the-art facilities of the High Performance Centre at Abbots Leigh, created primarily for the Bristol Bears men and afforded by the revenues generated by the men's game.
Dave and Abbie were married in August 2020, having had to postpone the original wedding-date from May of that year, due to lockdown. They play down the unusual 'coach and player' couple, saying:
"It's just one extra thing we have in common. "They also know to keep rugby in its proper place, and have devised a 'curfew', beyond which time in the early evening they are not to talk about rugby matters. They do also admit that there was a time they brought rugby home with them more than they should have done. At a time when Dave was still playing at Harlequins, as a hooker, he sought to practice his line-out throwing in the kitchen of their flat, which had an unusually high ceiling. Abbie for her part was happy to practice her catching, as one way to demonstrate 'kitchen skills'! But, said Dave, "That got a little dangerous, so we had to stop."
Dave does his share of the home duties, particularly when Abbie is called away on international matches and training.
"I like to make sure that, after leaving England Camps, she comes back to a clean and tidy home, so I know that she can relax, because Abbie cannot relax unless everything is in its place."
Dave is wary of setting too precise a target for the team this season, his first in charge, but says:
"Of course, we want to finish in the top four: it's a big challenge, but one we're up for."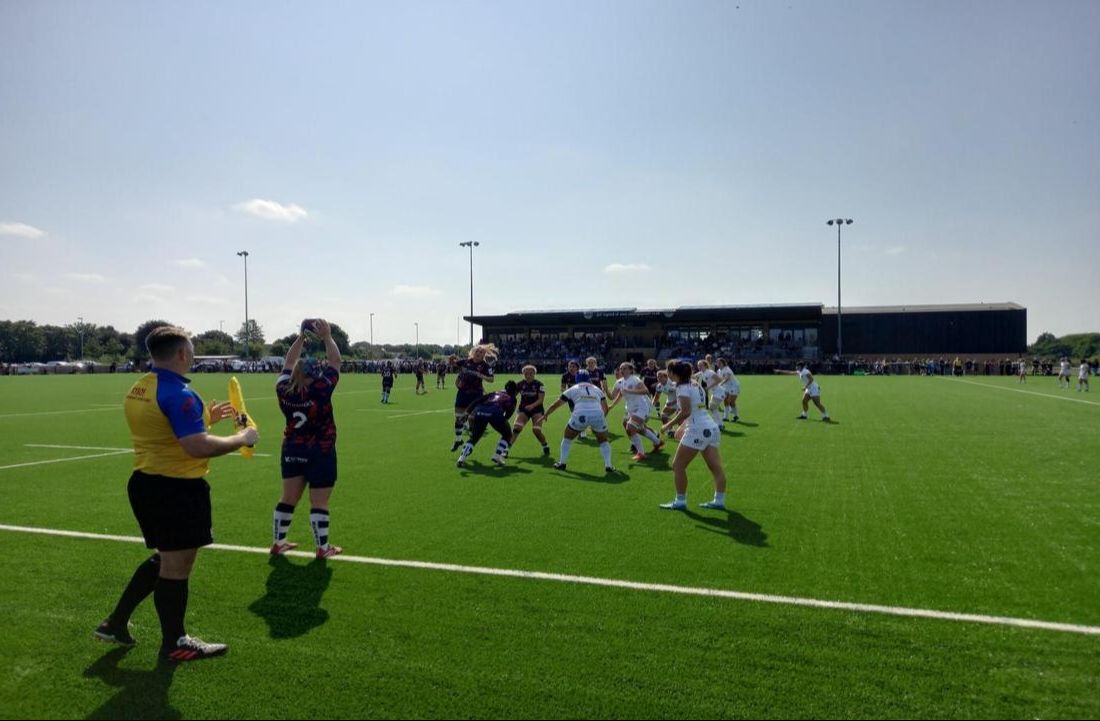 The next Home match is Saturday 2nd October at 2.00pm vs. Sale Sharks – A chance to enjoy elite–level rugby with excellent facilities, and close to you!