Downend Library News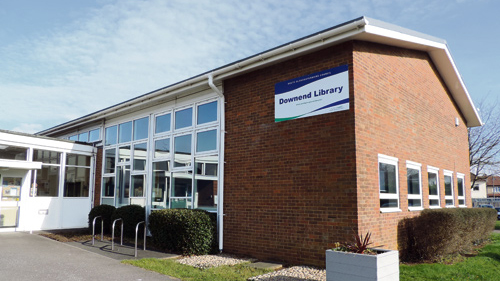 Temporary Closure - 14th February to 13th March
Downend Library will be closed between Monday 14th February and Sunday 13th March inclusive. This is to enable an accessible public toilet to be installed and other associated building works. The provision of an accessible toilet will be a great help during our weekly Rhyme Times (see details below), childrens and adult activities. During the closure Staple Hill Library will be staffed an extra day per week on Wednesdays 10am - 5.30pm as well as Mondays, Tuesdays, and Thursdays as well as Saturday mornings until 1pm.
Mondays (Staffed opening hours 10am - 5.30pm) - 10am - 12pm: our Digital Champion is available to help with IT and mobile phone enquiries. Please book a FREE place by speaking to staff or emailing downend.library@southglos.gov.uk.
Wednesdays (Staffed 10am - 5.30pm) - 9.30am: Rhyme Time – FREE song and nursery rhyme singing session for pre-school children. Please book a place as above.
Fridays (Staffed 10am - 5.30pm)
Saturdays (Staffed 9.30am - 1pm) - 10.30am Lego Club: monthly session for 5-10 year olds (and their parents!). Please book a place as above.
We now have a new photocopier which offers A4/A3 and colour coping (as well as Black & White).