Pupils learn 'Skills for Life'
Visitors since 2001, Frenchay CE Primary School's current Year 6 pupils are the latest children to have visited Lifeskills, the local safety charity.
Lifeskills teaches children how to keep themselves safe in a 90 minute guided tour of various realistically themed 'film set' scenarios. It's a unique and interactive experience, in which children have the opportunity to explore lots of common hazards in a safe environment and are taught how to handle risky day-to-day situations. Scenes include "Green Cross Road", a dark alleyway and even a beach! They also get to practice making emergency 999 calls, carry out first aid, and learn about the dangers of railway lines – all made realistic with the use of props and special effects.
It was a particularly special day as the children joined in celebrating volunteer Donna Butcher, who was recognised for completing over 100 volunteering sessions, and having taught over 400 children.
Gemma Graville, Centre Manager said, "Teaching children at this age and in such a practical way alerts them to the risks and consequences of everyday life. It's a valuable element to their education which means that school visits are always in high demand."
"We know what we do makes a difference and saves lives; one child helped his family escape a house fire, another prevented a gas explosion, and a boy knew how to make a 999 call to help his mother. None of this would be possible without volunteers like Donna."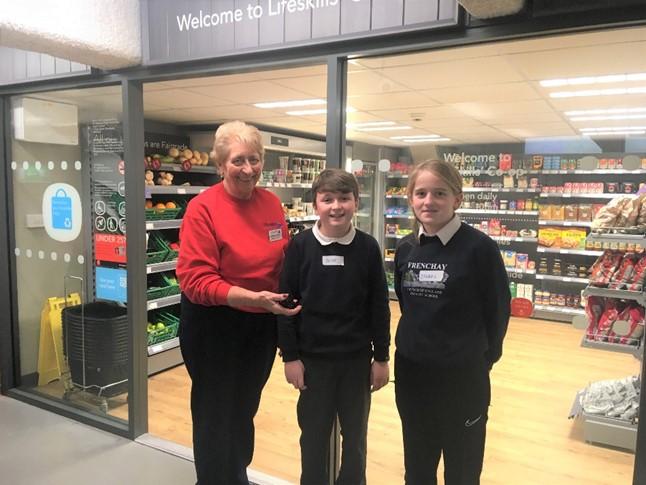 Lifeskills need more volunteers and are running hour-long 'taster sessions' for anyone interested in exploring volunteering with children. Open during term-time only, Lifeskills offers flexible volunteering, pays volunteer expenses, and provides full training and support. To find out more, contact Dan Radford on 0117 922 4511 or email dan@lifeskills-bristol-org.uk.