WI News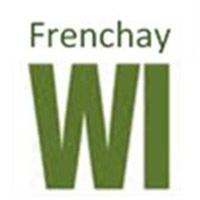 Frenchay WI are pleased to report that our recent meetings have attracted many members - new and old. It is really lovely to see so many ladies starting to live a more normal life now that the dreaded virus seems to be waning - long may that continue!
Our speaker in April was Margot Cevik - she told us all about Harriett Tubman who helped slaves escape to freedom by means of the 'Underground Railroad'. It was a very enlightening talk which we all enjoyed.
Our Social Secretary arranged a trip to the cinema to see Downton Abbey and a lunch at The Dings - both brought very favourable comments! Linda has also organised a trip, by coach, to Shepton Mallet Prison to be followed by lunch at Whitstone's Fish and Chip shop/restaurant.
At our next meeting, on 20 June, we will be hearing about and taking part in "Armchair Yoga and Mindfulness," which can be used as a tool for Mental Health - something that could prove very useful for those of us who may have difficulty dropping off to sleep and for all of us after what we have been through during the last two years.
We also wanted to celebrate the Queen's Platinum Jubilee in some way but realised that many people would be doing family things over the long weekend so we are holding an Afternoon Tea for our members on 8 June. It will be a kind of 'American Supper' where our members will bring food to share. While we enjoy ourselves at this event, we will remain mindful of the situation in Ukraine so a collection box will be provided for voluntary donations which will be sent to one of the charities helping those in need as a result of the war.
As always, we invite new members to join us at any of our regular meetings - held on the 3rd Monday of every month (except August) in Frenchay Village Hall, starting at 7.30 pm. For more information, please contact our Secretary, Chris Davies on 0117 9568123 or at frenchaywi@gmail.com.