Cricket Club News

June was a really busy month at the Club for all of our Teams, although in the later stages, the weather pattern turned rather unpredictable, with the occasional showers provided additional challenges for the Groundstaff and Team Managers, with last minute postponements. The 1st Xl are keeping pace at the upper end of the Table, and the 2nds have now recorded welcome victories. The 3rds, 4ths and newly formed 5th Xl are doing good work, providing cricketing opportunities for young and more experienced alike. And Frenchay is proud to continue to show the way ahead to other Clubs, with so many of our Girls and Women playing regular 'Senior' cricket.
At youth level, the Teams have all had good experiences, played a number of matches, and had lots of fun gaining more experience. 'Frenchay (Youth) Fridays' have successfully returned to the calendar after the break of two years, and overall, it is so good to see a level of 'normality' returning to the sporting arena after the past times.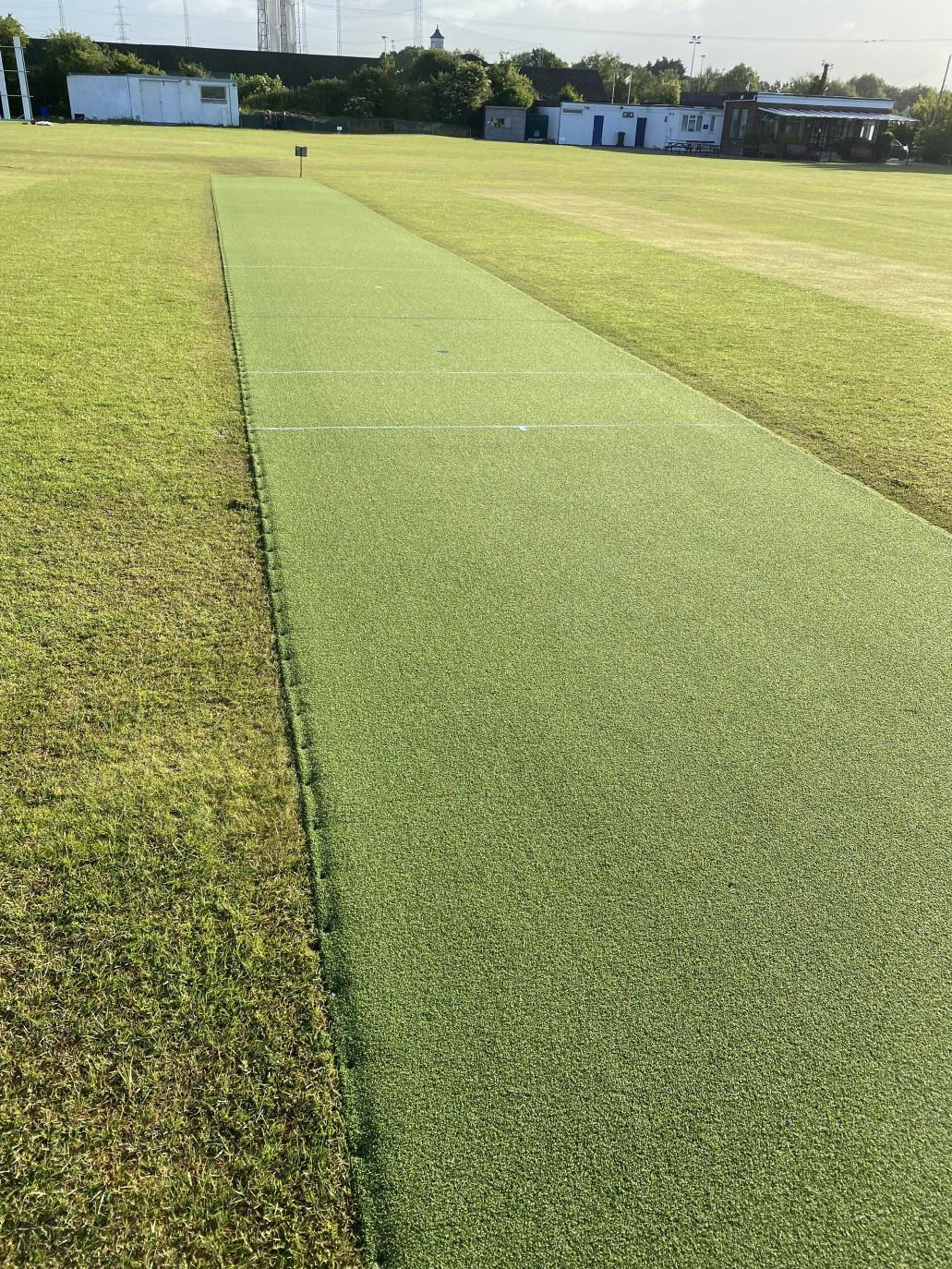 The new Non Turf Pitch has now been installed (see photograph), and this will prove a very welcome investment for match play and training in the years ahead. In addition, we have submitted our documentation to achieve reaccreditation for 'ECB Clubmark', which standard is what all well run and progressive Clubs must look to attain and maintain, with Safeguarding and Equality central components.
During July, as well as the regular pattern of Senior and Youth matches, Frenchay will play host to Bristol Youth League Cup Finals, two Under 9 Tournaments, and the annual ECB 'Wicketz Programme' Regional Day involving sides from Bristol, South Wales and the Midlands. Another busy month ahead!