Cricket Club News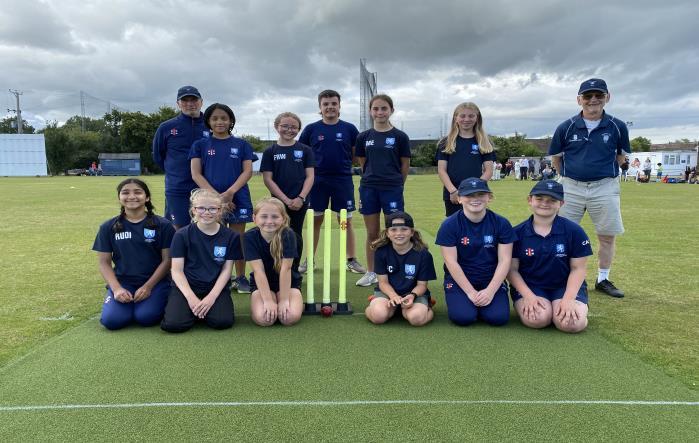 As I write this article, the Ground is extremely busy with two matches being played most days, and so much credit for that going to our dedicated volunteer Grounds Team. The 1st Xl continue to make solid progress into the second half of the season, while the 2nds, 3rds, 4ths and new 5th Xl are also faring well, giving lots of our young players extremely valuable experience and opportunities. In addition, the newly formed, (young) Womens Hardball Xl are well in contention in the inaugural season of both the Gloucestershire Senior (Sunday) League and the 'Midweek' T/20 League, while the Womens Softball Team are also well placed.
During July, the Club played host to two Bristol Youth Cricket League Finals, and the Regional ECB 'Wicketz' Festival, involving Teams from Birmingham, Cardiff and Plymouth, as well as locally the Bristol Wicketz Group. It is also great to welcome PROPS Bristol back to the Ground on Tuesdays for some 'outdoor' cricket activity, after the too long 'Covid' related gap. In August, we will be hosting several Glos Cricket Foundation Children's' Cricket Days, as well as Cricket Days for the Falcons Disability Group. Then, on 14th August, the long running, annual 'Frenchay Youth Day' will take place. This brings all the youth players together in mixed age group teams, playing cricket all day, with certain 'levelling up' Rules to even up little Under 9s batting against Under 17s bowling.
Really important achievement, Frenchay has again been awarded ECB 'Clubmark' status for 2022, which shows a well-run, child friendly and safe Club.
The U11 'Firebird' Girls (pictured above) were recently privileged to be the first Team to use the brand new, top grade 'artificial' pitch, and celebrated with a hard earned 25 run win over local rivals Stapleton.
Jim Donaldson