News from The Dings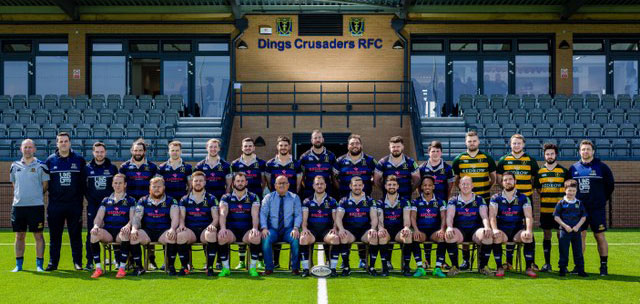 Looking ahead to the New Season at 'The Dings'
Well, the first of our pre season 'friendlies' gave us a very salutary lesson, Being hammered by the famous Pontypool in front of a big crowd, many of whom had travelled over the bridge and added to the great atmosphere. 'Ponty' play in the Welsh championsip, a tier above us. In fact they have won the league for the last three years, but for some inexplicable reason the WRFU will not promote them to the Premiership.
Next up for us was equally famous Newport. Our coaching team, led by Stean Williams as director of rugby and assisted by Luke Arscott (backs) and new addition Harry Casson (forwards) want the club to try themselves against good opposition.
On the playing front we have several new faces at the club this year, and some of our more established players have left to try their skills in the higher echelons of the championship and league 1. They go with our blessing and we wish them all the very best as they pit themselves at a higher level.
So having had a tough pre season we gird up our loins for the new season with many new clubs to play as the league regions have been revamped. We are very fortunate with our opening fixtures as September involves very little travelling, allowing us to settle in. We want to emulate our tremendous second half of last season when we won 10 of the last 11 matches.
We open up the league with a home game against Luctonians, a side not new to us, but one we have not played recently. Our second game is also at home and gives us the first local derby of the season, this is Clifton, who we beat in the dying seconds of our last encounter at the tail end of last season. We then have our second local derby away to newly promoted Old Reds, a side that we have played for over 80 years. Our final game of the month is at home again against a side completely new to us –- Bournville (where the chocolate is made). It will be very interesting to find out what these sides new to us have to offer. Further fixtures take us to Leicester, Hinkley (Leicestershire) Loughbrough (university), Exeter students, Redruth, Newport (Shropshire), Weston, Barnstaple and Stourbridge.
All the fixtures can be found on our website: www.pitchero.com/clubs/dingscrusadersrfc
Next month, October, we celebrate our 125th Anniversary with a celebration dinner on Saturday, 15th at the Marriot hotel.
On the facilities side we have now been granted planning permission for the erection of Floodlights on the main grass pitch, this will be a great addition to our playing and training opportunities.
All games kick off at 3.00 pm, and it would be great to welcome you to your local club to watch rugby at a very high level and of course enjoy the other facilities - food and drink!
Trevor Denley