Museum News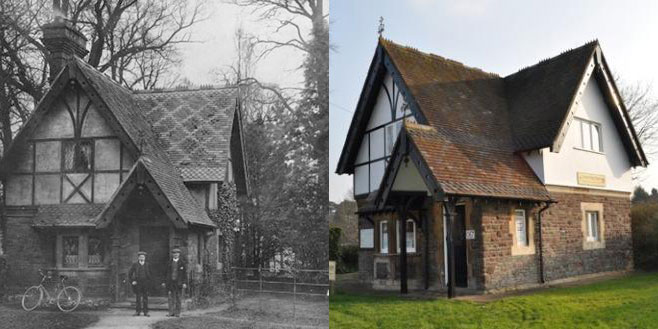 Our current Exhibition is a celebration of the lives of South Gloucestershire residents of Indian Heritage. Come along to see and hear the story of their lives. Remember, entrance is free and we are open every Wednesday, Saturday and Sunday afternoons.
Frenchay - India Links
There is an interesting 20th Century link between Frenchay and India, involving Alan Theodore Eden Eadon. He was born in 1898 in a house called "Elleray" in Beckspool Road, and when he died in 1973 he was buried in the Eadon family grave in Frenchay Churchyard.
He was a fighter pilot in WWI, then in 1923 he was the founding principal of the De Havilland Aeronautical Technical College. This was the first institution to teach both pilots and ground crew. In 1932 he moved to India as Deputy Director of Civil Aviation. After 3 years in that role, he became founding principal of India's first Aeronautical Technical College in New Delhi, which was organised on the same lines as the de Havilland College. Besides flying training and aircraft maintenance, they also rebuilt crashed aircraft, and entered into a contract with Miles Aircraft to build their Hawk Trainer aircraft in India.
In 1939 he was appointed Director of Civil Aviation for Burma and the Shan States. In December 1941 Japan entered the war and invaded Burma, and as Director of Civil Aviation, Eadon organised what a newspaper of the day called, "History's First Big Air Evacuation Of A Civil Population". He organised the airlift of of civilians, and around 10,000 were evacuated to India. Considering the small size of aircraft of the time, this was an amazing achievement.
Looking at the lists of those evacuated, it's clear that the vast majority of the evacuees were Indian nationals, who had probably been working as civil servants in Burma. Eadon also returned to India, where the government employed him to oversee the construction of 200 airfields. After the war he returned to the UK. Frenchay Village Museum has published a book about his life and achievements, "East with Eadon", and copies are available in the museum.