Probus Club News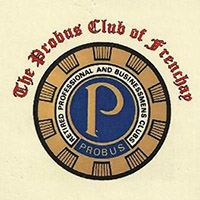 The Frenchay Probus Club meeting on 7 September heard a Talk entitled 'Overland to Hong Kong' by Patrick Howell.
In 1984 Patrick, and his wife, wished to travel to Hong Kong to visit family. For various reasons they did not want to fly so they decided to go overland. With the help of the "Voyages Jules Verne" travel company, they organised a trip that went from Liverpool Street Station in London to Hong Kong by train. The journey was form Liverpool Street, to Harwich, ferry to the Hook of Holland and then train to Moscow. From there the Tran Siberian Express (which went as far as Vladivostok) was used as far as Irkutsk, a journey of 3000 miles which took 4 days. A train change saw them go down to Ulan Bator, the capital of Mongolia, and then on to Peking (now Beijing) and then on to Canton (now Guangzhou) and from there to Hong Kong.
The total journey distance was 9300 miles and time was 3 weeks with stopovers in all the cities mentioned above. Patrick recounted various experiences they had enroute with regard to food from pretty to grim (in Mongolia) to very good (in China – especially after Mongolia). He nearly got left behind in Germany as the Moscow bound train they were on got split in 2 with the other part going on to Copenhagen and he was on the wrong part! Only a bit of quick thinking got him onto the right train.
Contact: frenchayprobus@outlook.com