Tales from the Tennis Court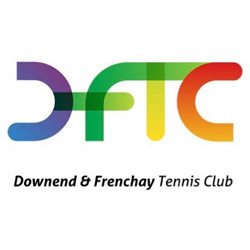 My tennis journey
I started playing tennis 5 years ago when I was asked to join a beginners group by a friend. It was an hour a week, on a Sunday, and meant that I escaped the preparation for the school week and bath-time! I really enjoyed it and when the club moved to their new location decided that I would continue as it was still very local to home.
I have carried on with the weekly lessons, bought at the start of each term, and have joined the club as a member. As a member I get discounted lessons and access to booking the courts at a convenient time for me. As my game improved I decided to join the ladies club sessions on a Wednesday evening. This was a bit tricky as my son needed picking up from football training (and feeding!) and its my husbands weekly "boys" night out! We managed to work it out and I can play from 6pm for an hour or two and get home to cook dinner. It's a really good way to improve my game and I was made to feel very welcome and everyone was happy to play with the beginner.
Over the last year I have also managed to join in the Friday morning ladies sessions, as my employer is keen to combine exercise activities whilst working from home. I "log out" of my work diary for an hour whilst I play and it's a great way to start the working day. I have found tennis to be a great form of exercise and am enjoying the competitive side of the game.
DFTC offer lots of sessions for members to play so it's quite easy to find a time that suits. There are a number of WhatsApp groups that I belong to and you can easily find other members who fancy a game if I couldn't make the club sessions.
My husband & I also managed to get tickets to this years Wimbledon in the club ballot and it was a brilliant day out. I might even start playing in competitions next year!
Trina