Support for Ukraine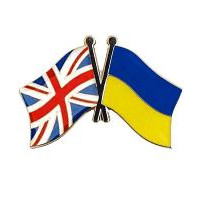 Ever since the end of February when Russia invaded Ukraine, millions of people from across Ukraine, mostly women and children, began to move west away from the fighting. They crossed over into Hungary, Poland, Moldova and Romania where they were met by an amazing army of volunteers from across the world, eager to host them and help them. Among these organisations was Love Bristol who have stationed themselves on the border in Poland and give assistance to the refugees in finding hosts in the UK and filling out the necessary forms in order to obtain the all-important visa. To date around 500 refugees have arrived in Bristol with another 300 in the process.
One of the initiatives that has proved vital in the on-going well-being of our Ukrainian guests has been the Welcome Hubs that have sprung up across the city including at Stapleton Church Hall. The Hub opens 4–6pm on Wednesdays and is designed as one means whereby local Ukrainians can become part of their community and who would also like some fellowship from their countrymen. It also serves as a signpost to the services of professional bodies connected with work, school and accommodation.
We have a dedicated team of UK people who act as befrienders, tea-makers, artists, table-tennis players, etc. Some help with the search for an NHS dentist or in applying for Universal Credit and other such more practical tasks. Is this you? Would you be interested in joining the team? If so please contact Kath Sugden at sugden868@gmail.com
Kath Sugden
---
Are you able to help ?
Since the initial phase of the Homes for Ukraine scheme is soon coming to an end, Bristol Council is looking for potential landlords who would rent a room to a single refugee for about £400. Are you interested? Do you know someone who might be? Contact Kath (as above) for more info
---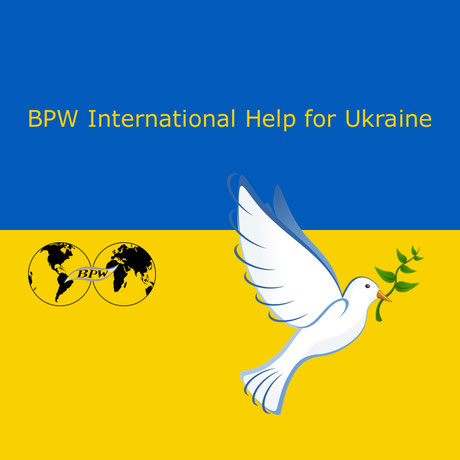 Frenchay resident and national president of BWPUK Jo Kinsey writes as follows:
As a member of an International organisation I have been privileged to meet many members from around the world. As a part of this, I am in touch with members of Business and Professional Women (BPW) Ukraine in Chernihv who have been at times very close to the war and its effects. Through this first hand contact we have been able to identify the immediate needs.
We have been collecting money to supply bicycles, as roads have been damaged or destroyed and they cannot get out to help each other. The price of diesel locally is now 10 euros a litre, meaning that even if you can find a petrol station with fuel it is out of the reach of most people.
We have sent a container of regular medicines, as ongoing conditions such as diabetes, blood pressure and asthma do not go away in times of conflict. Also in the container we sent were nappies, sanitary products and baby milk. This container went via Poland, and was then off loaded into smaller vans as these can navigate the roads much easier, and not as easy to be seen from a drone.
Through our BPW Poland Club we have been supporting the refugees by providing art therapy classes, and even some ballet classes for the children in refugee camps. These small sessions can bring some sense of normality for a short time, even though we know it will not heal all that is happening to family members still over the border in Ukraine. Poland is one of the first countries many refugees arrive in, and members of BPW have opened homes just as some have done locally here in Frenchay.
Other BPW members have been a part of the World Central Kitchen (www.worldcentralkitchen.org) and helping to prepare food for the city and those in the villages around Chernihv. This project enables food to be cooked or sandwiches to be made and then passed onto those who no longer have gas to light the cooker as pipelines have been destroyed in the bombings.
I have had the privilege of working with a team from BPW Europe on how we can continue to lobby at all levels for support to be ongoing to Ukraine. We have received good responses and continue to follow up on promises made previously.
If you would like to know more about this work, please see the website www.bpw-international.org or email me at president@bpwuk.org.uk