Cricket Club News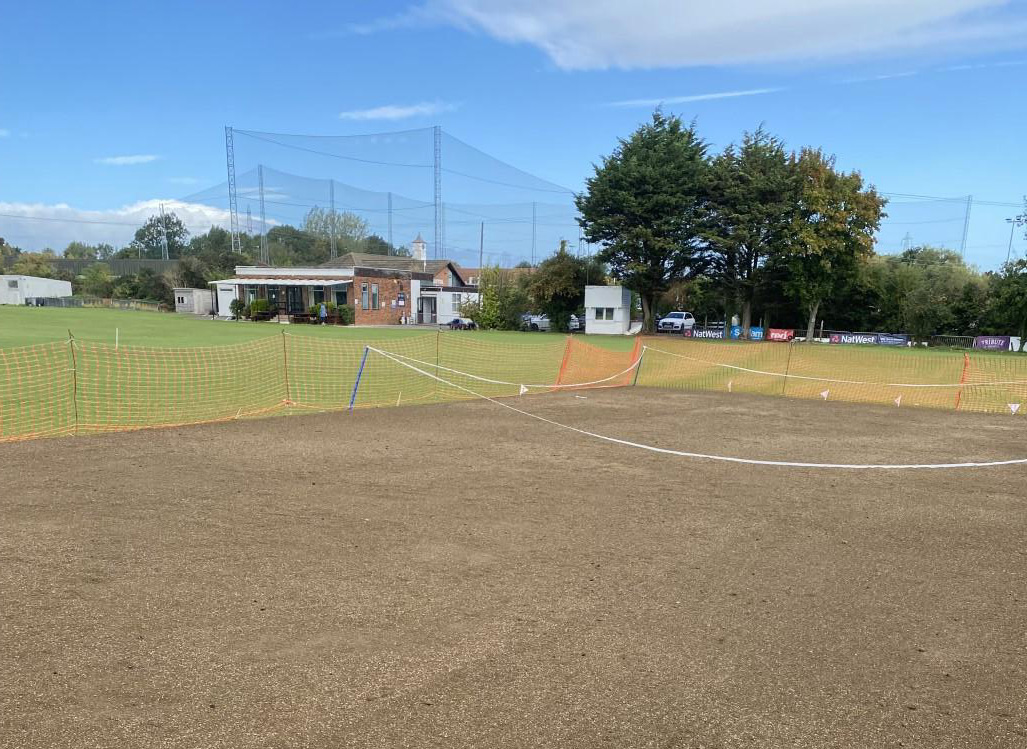 The outdoor season finished in September, and serious preparations immediately took place to set up the Ground for 2023. As well as the regular 'end of season' works to the Squares, as part of our on-going 'Wickets Improvement Project', specialist Contractors arrived to completely relay three wickets on the Main Square (see photograph). The objective is to upgrade these and increase the number of 'Top Quality' Wickets available for more 'top range' matches that the Club will host in the future. This is the first phase of such improvements, with the intention to repeat the work on another three Wickets in September 2023. The Club is extremely grateful to South Gloucestershire Council, because this is an expensive operation to carry out, and we were delighted to receive the finance for this through the Section 106 from the Redrow Frenchay Hospital Residential Development.
The success of the 1st XI in achieving promotion to the West of England Premier League (WEPL) is a really important step in furthering the quality of cricket played. Now we have great news that Frenchay has been invited to join the newly formed WEPL Womens Division. This is a joint initiative by Gloucestershire, Somerset and Wiltshire Cricket, to extend and improve the offer at the 'top end' of recreational women's cricket. This will be a super challenge for our young players, a huge advance for the 'pathway' for our girls and women, and a great reflection in how the Club is seen in terms of promoting and developing the female game.
Celebrations continued at the Club with the series of Youth Presentation Evenings, when achievements on and off the field were recognised. And the 'Senior' Presentation Evening is taking place at the excellent venue of Shaftesbury Park, with news of that in the November edition.