The Foxes Are Singing Again! – Sunday 6th Nov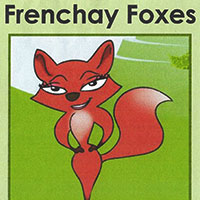 Your local ladies' community choir, The Frenchay Foxes, is giving a Concert in Frenchay Village Hall at 7.30pm on Sunday 6th November, and they would love you to be there!
Come and enjoy a relaxed evening being entertained and uplifted by feel-good songs, including retro-pop, country and gospel numbers.
There will be a bar open before the concert (doors open at 7pm) and during the interval, when there will also be a raffle to add to the occasion!
Tickets for the performance are £4 for adults and £2 for under-18s, with profits going towards the upkeep of the Village Hall. Advance tickets through a choir member or email as on the opposite page