Frenchay and Hambrook Horticultural Society News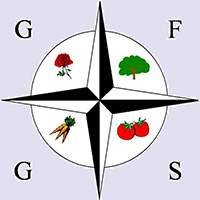 Frenchay and Hambrook Horticultural Society is a member of the Gloucestershire Federation of Gardening Societies.
It was great to see the successful return of the Frenchay Flower Show on The Common in July after a 2 year absence. For many years the Show was run entirely by the Horticultural Society and we continue to support the event which is now run by Frenchay Village CIC in conjunction with the Society.
Our AGM this year was held on 5th October. Following the officer's reports and committee election, the winners of the two prizes reserved for members of the Society for exhibits at the Flower Show were announced with The President's Vase, for the greatest number of points won overall, being awarded to Delma Matthews and The Grower's Trophy, for the greatest number of points in classes 1- 101 being won by Natalia Lloyd. Congratulations to both for a great effort. We then enjoyed a nostalgic short film, shot and edited by Tony Blake, of the 2008 Flower Show which was the last to be held within the hospital grounds. This was followed by an American Supper.
We are a friendly group which, in addition to helping with the Flower Show, meets at monthly intervals to hear interesting speakers on a variety of mainly horticultural subjects followed by a chat over a cup of tea or coffee. If you have a gardening problem or need a bit of advice you are sure to find someone to help. From time to time we also organise day trips for our members to RHS and other notable established gardens.
You do not have to have a garden to be a member of the Society but if you have an interest in gardening or garden visits please contact us and we will make you welcome. We meet at the Friends Meeting House (near the Village Hall on the edge of Frenchay Common) at 7.30 on the first Wednesday of each month from October to May. If you would like to try us out you are welcome to attend our evening meetings as a guest, paying only the £2 meeting fee. To join the Society, please contact our Subscription Secretary Mrs Caroline Newton, 266 New Cheltenham Rd, Kingswood, BS15 4RJ. Email metromummy@aol.com or speak to her at one of our evening meetings. Membership is £15, due annually in October, with a further £2 payable at each meeting you attend.
At our next meeting, which will be on 2nd November, Mandy Bradshaw freelance writer, editor and photographer and winner of PPA Garden Journalist of the Year Award will give a talk entitled 'Beyond the Garden Gate', her guide to Cotswold gardens, looking around a dozen gardens and the stories behind their creation. We look forward to welcoming some new members.