South Glos Council Report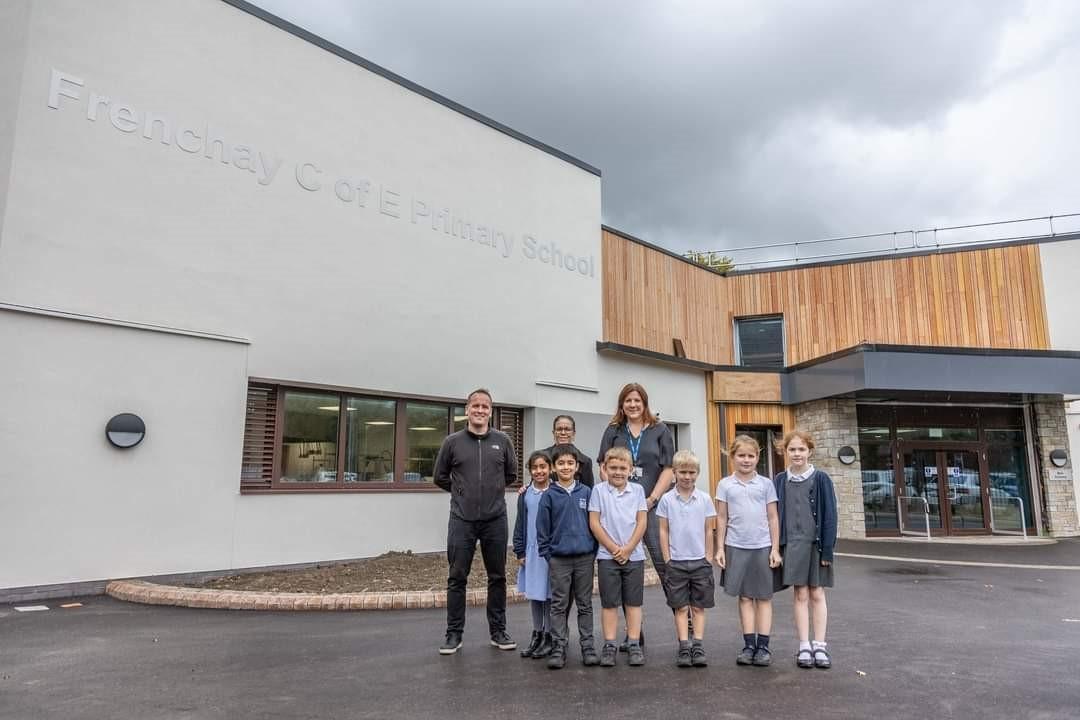 Frenchay C of E Primary School
A huge congratulations to the staff and pupils of Frenchay C of E Primary School who have moved into their new buildings last week. Cabinet Members for Schools and Property Services, Erica Williams and myself, were given a tour of the £10.5m Passivhaus-standard facilities.
We witnessed first-hand the transformational impact this new learning environment will have on our local young people.We were delighted to see that hard hats were a thing of the past and the classrooms were alive with the sound of children hard at work. It was noticeable that coats were not required and the energy and heat saving benefits of the building's design were clearly evident. We were also delighted to see that our young people were promoting sustainability in other ways, such as the separation of their waste after lunch (which was being served from the brand new kitchens).
The site constraints had caused headaches at the design stage but the tranquil environment that has been created can only support learning. The outside areas provide separate spaces for play, 'refection' and sporting activities, which will positively impact on both the young people's educational attainment but also their general well-being. Cllr Liz Brennan continues to work with road safety colleagues at South Gloucestershire Council to promote sustainable and safe routes to school. We look forward to the school achieving the Modeshift Stars accreditation.
We are also working with Redrow in order to expedite the finalising of the 'hole in the wall' route to school.
Camping on Frenchay Common
We have been made aware that campervans have been using parts of Frenchay Common for overnight stays. Whilst we appreciate that people from further afield recognise the beauty of Frenchay Common, it is clearly not appropriate for these unofficial overnight stays to continue.
We have been in contact with legal officers at South Gloucestershire Council to understand possible solutions to this issue. We have provided details of possible byelaws that can be passed by Winterbourne Parish Council to prevent further camping and to remove advertisements from websites that promote the location. We hope these actions will allow Winterbourne Parish Council to pass the appropriate byelaw to prevent further incidents. We are grateful to the Frenchay representatives on Winterbourne Parish Council for their support with this issue.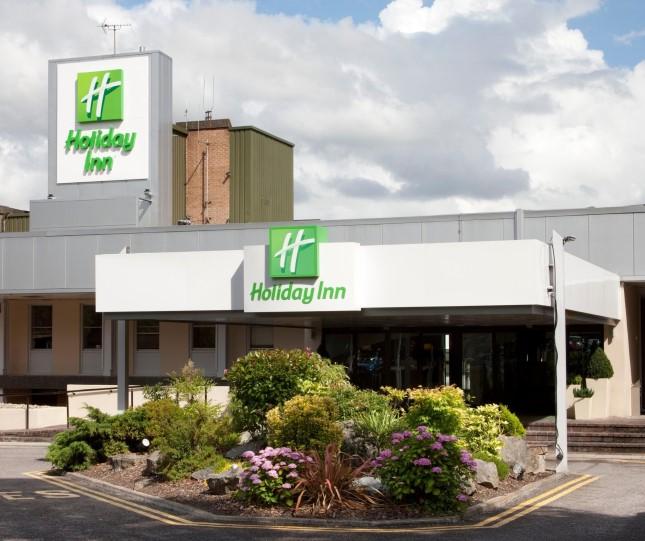 No Holidays at the Holiday Inn
Our local hotel continues in use as accommodation for asylum–seekers while their applications are being processed, and our local Councillor Ben Burton was asked to find out what information he could, and he has been able to provide the following:
Asylum seekers are people who are seeking protection in the UK due to a conflict or persecution in their own country of origin. People are treated as asylum seekers until they are given right to remain in the UK than they can become full members of our communities. Filton contingency hotel for asylum seekers was established in November 2021 and currently supports up to 260 residents who are wating for outcomes of their asylum applications. There is currently a 5-10% turn over each month. The asylum provision in the hotel is managed by a company – Clearsprings Ready Homes – on behalf of the Home Office, with onsite management subcontracted to SBHL (Stay Belvedere Hotels). The package of support to the hotel residents is currently delivered by a local multi-agency partnership including adult care, children's services, safeguarding, the integrated care board (NHS Bristol, North Somerset and South Gloucestershire ICB), community health, public health, adult education, community cohesion, the Police and a number of voluntary, community and social enterprises (VCSEs). The partnership is currently meeting fortnightly and driving a holistic service improvement plan for the hotel residents. Since it's been set up it has been able to achieve a significant progress in a number of areas including the following:
Opening up some communal spaces in the hotel for residents.
Offer of numerous constructive activities in the hotel, e.g., football, cricket and sports sessions etc. Offer of library cards and access to local leisure facilities for residents.
Offer of bikes for residents, which is particularly significant given the isolated location of the hotel.
Support from a number of VCSEs with asylum issues, some learning courses, metal health and access to basic necessities.
Regular drop-in sessions by the local police and South Glos Asylum and Refugee Services.
Improvement in access to health services through commissioning a specialist service Haven which provides regular GP and nursing appointments in the hotel.
Covid 19 vaccination events, with offers of free haircuts and clothing to residents to support uptake.
Access to ESOL courses funded by the local government and delivered on UWE premises.
Effective safeguarding escalation process, and services for comprehensive services for Unaccompanied Asylum-Seeking Children.
Improvement in communication with Clearsprings Ready Homes and SBHL responsible for operational management of the hotel.
We are also currently developing further plans which would see us delivering more proactive and structured educational and skills training supports to the residents.
If members of the public are interested in supporting Asylum Seekers in our area the best way to do so would be through contacting one of the local voluntary organisations which currently provide support to the residents of the Filton Hotel, including Bristol Refugee Rights, Mind Bristol or Borderlands.
Information about how to get in touch with these organisations is available on line.
Other sources of information supplementing Ben Burton's report above include Bristol Refugee Rights, who provide general support to asylum–seekers in the city. However one problem for those in our local facility is that they usually do not have the financial resources to use public transport to get into the city to access charity support services. So, many of them take the long walk into Bristol, glad to be out of the restrictive feel of the hostel where they have otherwise little to do and little opportunity to mix with others. The leisure facilities of the Hotel are closed, and most of their time has to be spent in their bedroom. In other locations, local people have sought to help by arranging transport, and if anyone in this area is wanting to explore that, they could perhaps do so through one of the support charities.
Asylum-seekers are entitled to a very small supplementary living allowance while their claims are being processed, but often there may be a delay before that starts to come through. They may alternatively be issued with what are known as 'Aspen Cards'. This is a debit payment card given to UK asylum seekers by the Home Office, and which provides basic subsistence support, and purchases on the card are closely monitored by the Home Office.
So how long will this present situation last? No one can give a clear answer, and matters are continually kept under review. Contracts with SBHL and Clearsprings come up for periodic review. Asylum seekers have continued to arrive in the country in large numbers, and while that may reduce for a while over the Winter period, the issues will not go away any time soon.
Cllr Ben Burton