Frenchay and Hambrook Horticultural Society News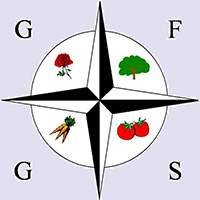 On a wet and miserable evening our November talk, by Mandy Bradshaw, transported us to summer in the Cotswolds. Having first outlined her development as a garden journalist, Mandy brought us on a whistle-stop tour of 12 gardens. The main areas of interest in each were described and illustrated with her excellent photographs. Although not generally open to the public many, if not all, of the gardens open on at least one or two days a year, providing us with some tempting destinations for next summer.
Our December meeting, to be held in the Friends Meeting House on 7th December at 7.30pm, will be social evening with fruit punch, nibbles and mince pies. There will be time to chat, at least one garden themed and those attending are invited to bring along a table decoration to brighten the occasion. A prize will be awarded for the most popular creation.
Prospective new members welcome!