Probus Club Events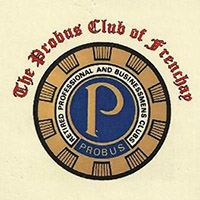 The November main meeting had a re-arranged topic, due to the illness of the previously arranged speaker.
The replacement, Chris Bigg, gave a very interesting presentation on 'Lost Bristol', featuring many of the former prominent buildings in the City, which, for a variety of reasons, are no more. One such area was the site of the former Bristol Castle, destroyed in the 17th Century by Oliver Cromwell, and much later to be re-developed as the commercially-important Castle Street area, before being substantially destroyed by war-time bombing in the mid-20th century, and then becoming the site of the current Castle Park. Three very different uses in three eras of Bristol's history.
Probus Club members continue to meet also once a month at Shaftsbury Park for lunch., and the Xmas lunch will take place on 14 December at The Grange, Winterbourne.
General enquiries welcome through frenchayprobus@outlook.com.