New School Open Evening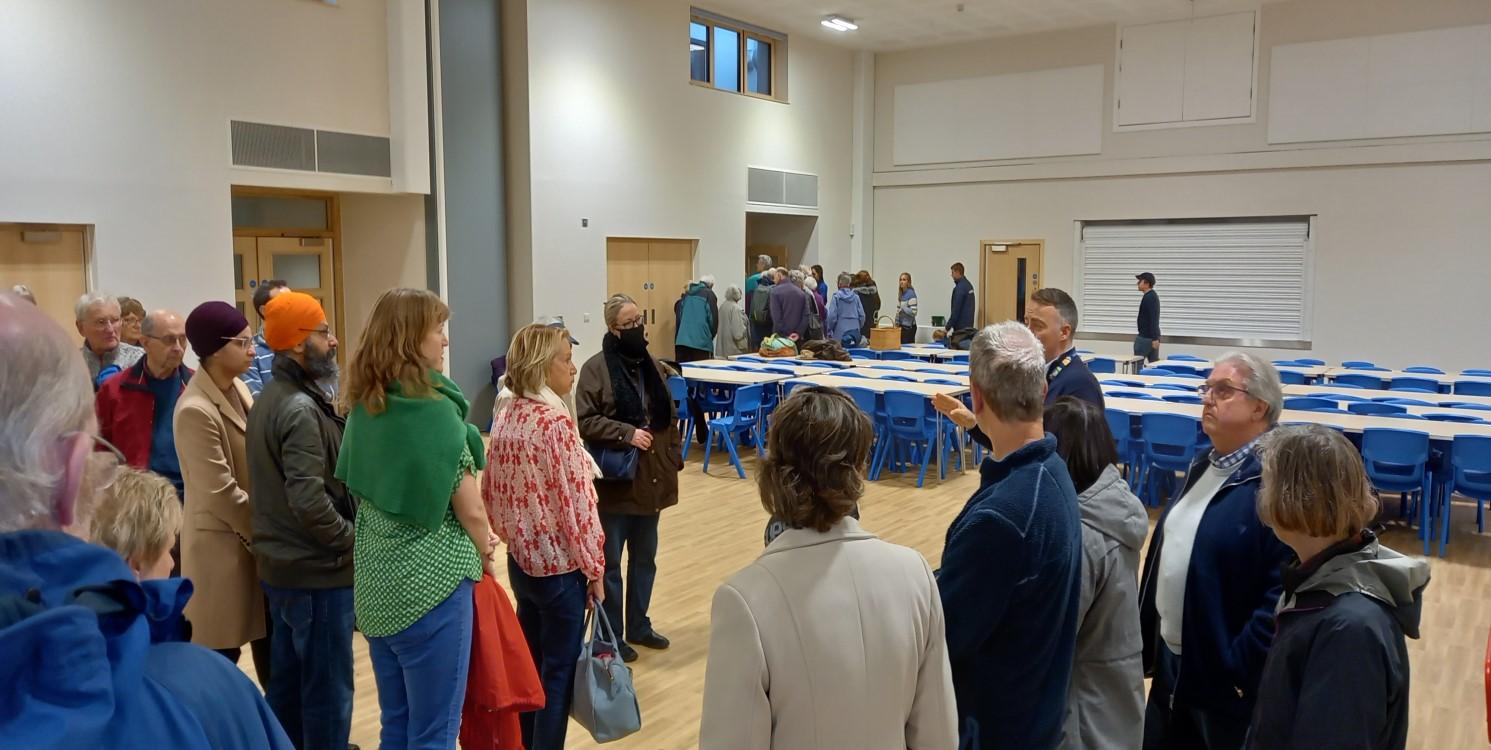 Over sixty people came along to view the new building, and were guided around in two groups led respectively by the Headteacher, Katherine Marks and the Deputy Headteacher, Michael Backett. It is a most impressive building, as are the outside areas, in a wonderful setting, particularly at the rear where it backs on to the mature woodland, which itself is set to be an excellent resource for the school. There has been great attention to detail, and apart from the well documented green credentials, many subtle design features reflect the attention given to the mental and general well-being of both pupils and staff.
One expression of this aspect is explained on the school website in these terms:
"The school has been designed with curves which are gentler than sharp, straight edges, representing our ethos as a Church school. The incorporation of eco efficient features such as triple glazing and a timber frame as well as solar panels and EV charging points has been included. The building is light and airy, with large doors leading to the outside from each classroom downstairs to allow ease of learning both inside and outside.

Each year group from EYFS to year 3 has their own garden area to work and explore in. Years 4 to 6 look out over the adjacent conservation area. There is a striking atrium, where the library space is placed and this allows light to stream through the corridors. From here you can walk out onto the spiritual/reading garden where our mosaic has been laid, which was made by the children in the previous school in preparation for the move.

Outside space offers trees which are calming and allow for forest skills learning, space to run and play, a football pitch, netball and basketball courts."
There is even an outdoor patio area in the upper part of the building, to be used by staff as a momentary peaceful haven, if opportunities ever arise.
Certainly the reactions of those viewing the school were overwhelmingly positive.