Happy New Year from Downend Library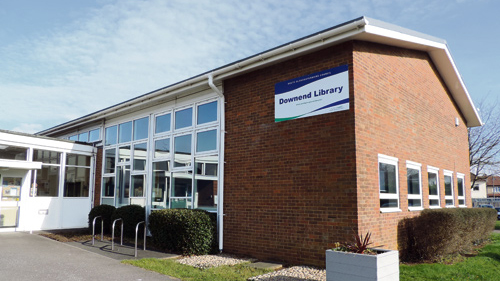 It's the perfect weather for snuggling up with a book and the Gadgeteers are back for the Winter Mini Challenge!
The Winter Mini Challenge is an online challenge for primary school children beginning on 1st December and finishing on 20th February 2023.
To take part in the Winter Mini Challenge, children join online at wintermini.org.uk and read three books of their choice to unlock a limited-edition virtual badge and a special Winter Mini Challenge certificate to print off and keep.
We have over 4000 children's books at Downend Library if you have already read all of your Christmas books! Plus you can reserve books from other libraries for free.
The website has lots of resources to support reading including games, book reviews, reading activities and content from the best children's authors and illustrators around. For parents, there is a Home Zone and Library Zone on the website with more information and top tips.
A couple of other dates for your diary:
Wednesday 4th January – Pre-School Rhyme Time resumes after a Christmas break. Starting at 9.30am, its FREE & no booking required.
Saturday 23rd January – the first Lego Club of 2023, starting at 10.30am - stories and Lego, what's not to like? Again, no booking required.
Christmas Tree Re-cycling: If you can't get your Christmas Tree to the Recycling Centres you can have it collected from the kerbside by purchasing a single use Green Waste Bag. These are available for £2.50 from all South Gloucestershire libraries.
Neil Weston Group Librarian: Downend
---