WI News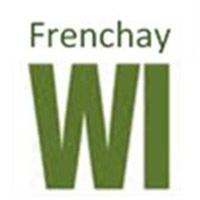 As we move into the New Year, members of Frenchay WI are looking forward to an uninterrupted year of meetings with interesting speakers and social events.
November saw our Annual Meeting when a new committee was elected. We also had Country Markets with their homemade wares, so our members were able to buy some lovely cakes, jams etc as well as Christmas gifts
At the time of writing, we are looking forward to our December meeting when we shall have Christmas themed entertainment as well as mince pies and mulled wine.
In January we have Emma Britton coming to talk to us (postponed from September). She used to be the breakfast show presenter on Radio Bristol but is now a celebrant, so we are anticipating an interesting evening hearing about her new role.
As always, we welcome new members – come along to our meetings at Frenchay Village Hall on the third Monday of every month at 7.30pm to see if you like us and would like to join. For more details, please email our secretary, Chris Davies, at frenchaywi@gmail.com or ring her on 0117 9568123.