Frenchay Place Names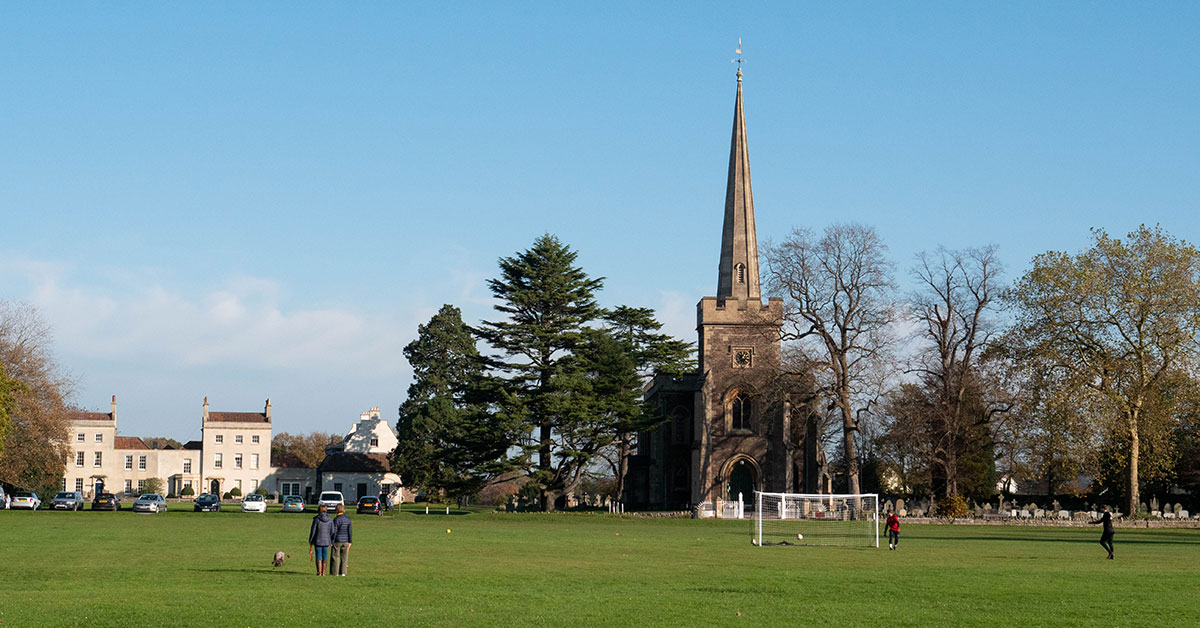 This article reworks material from a Blog of the same name written by Carole Thorne in 2013-14
The Newlands
The Newlands was named after Newlands, a large house which was demolished to build the present road. In 1768 the house was described as Frenchay Inn or Frenchay Coffee House.
It was then converted to a house and was occupied by several of Frenchay's prominent families. When the house and nine acres of land was sold in 1936 it fetched £3,300 at auction.
Pearces Hill
Pearces Hill was originally called Mill Lane. It was renamed after William Pearce and his son Henry who owned Frenchay Mill from 1851-1871. They lived in the manager's house on the right hand side of the mill.
This house, which was demolished as part of a flood prevention scheme, was one of the tea gardens popular in Frenchay between the two World Wars. Originally it had a crenellated roofline. Photographs of the mill and tea gardens can be seen in Frenchay Village Museum.
Cliff Court Drive
Cliff Court Drive is built in the grounds of a house called Cliff Court. It was previously called Cabin Cliff. In 1779 it was occupied by Mrs Gwynn and her two daughters Henrietta and Helena. Her husband, who died in 1772, was a privateer commander and is buried in the Unitarian churchyard.
It had a number of owners and tenants, and was finally owned by C.H.B. Elliott who wrote the definitive history of Frenchay.
He sold it and it was demolished. Due to a clerical error over boundaries the house was excluded from the list of listed buildings in Frenchay, which might have prevented the demolition.
Wadham Drive
Wadham Drive is named after John Wadham, Lord of the Manor of Frenchay.
John Wadham bought a house in Frenchay in 1818 and named it Manor House. He was then able to call himself Lord of the Manor.
He was involved in glass manufacture. He made crown and green window plate and was also involved in the Phoenix Flint Glass House near Temple Gate.
He left the house a few years later to return to Bristol so that his son Thomas could live in it. Thomas died in 1849 and is buried in Frenchay.
Tanners Court
William Tanner was a solicitor to Hannah Rooke, who lived in Frenchay Park (now a Frenchay hospital administrative headquarters). On her death in 1864 there was much surprise and speculation when it was found that her whole estate was inherited by William Tanner. He lived there until his death in 1887 when his son inherited the property.
William Tanner was remembered as a 'sharp operator'. One story concerns his attempts to block up a footpath running through his estate. It is said that the night before the hearing to decide on the legality of this he entertained the objectors so lavishly that they were too drunk to give evidence the next day.
Harford Drive
Many roads in Frenchay are named after prominent former residents.
The Harford family were bankers and ironfounders. Edward Harford married Sarah, daughter of John Scandrett of Yorkshire. Their only son, John Scandrett Harford, owned the Blaise Estate.
He married Mary, and on John's death she moved to Malmains. She lived there until her death in 1830. Her fourth son, Charles Gray Harford, purchased the property from his brothers and lived there until his death in 1856. He is buried at Frenchay.