Just Run News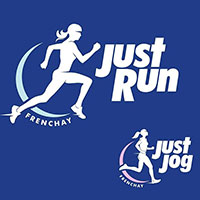 On Saturday the 5th of June, Just Run Frenchay members, along with our latest 'Couch to 5km' graduates should hopefully have celebrated participating in the first of the restarted local Park Runs. Park Runs are free, inclusive and a great way to build fitness through the summer months – www.parkrun.org.uk. We have now started our Friday 5.45pm sessions where we use the amazing green spaces around Frenchay to do running exercises designed to build up stamina, speed and increase fitness. Whatever your running ability and experience, it's the perfect way to start a weekend.
Monday is run day! Come join our 2, 3, 4- or 6-mile groups from our meeting point at 7 pm at Shaftesbury Park, BS16 1LG. Here's what Ruth one of our members says:
"I joined Just Run about 2 years ago after visiting a display stand advertising the group. Jess, the group leader, was friendly and persuaded me that running as part of a group could be fun. She wasn't wrong. The group is supportive, and I have loved getting to know new people and it helps me keep motivated with my running."
For more info contact info@justrun.uk.
Michele Crossman