Just Run News – Our Leaders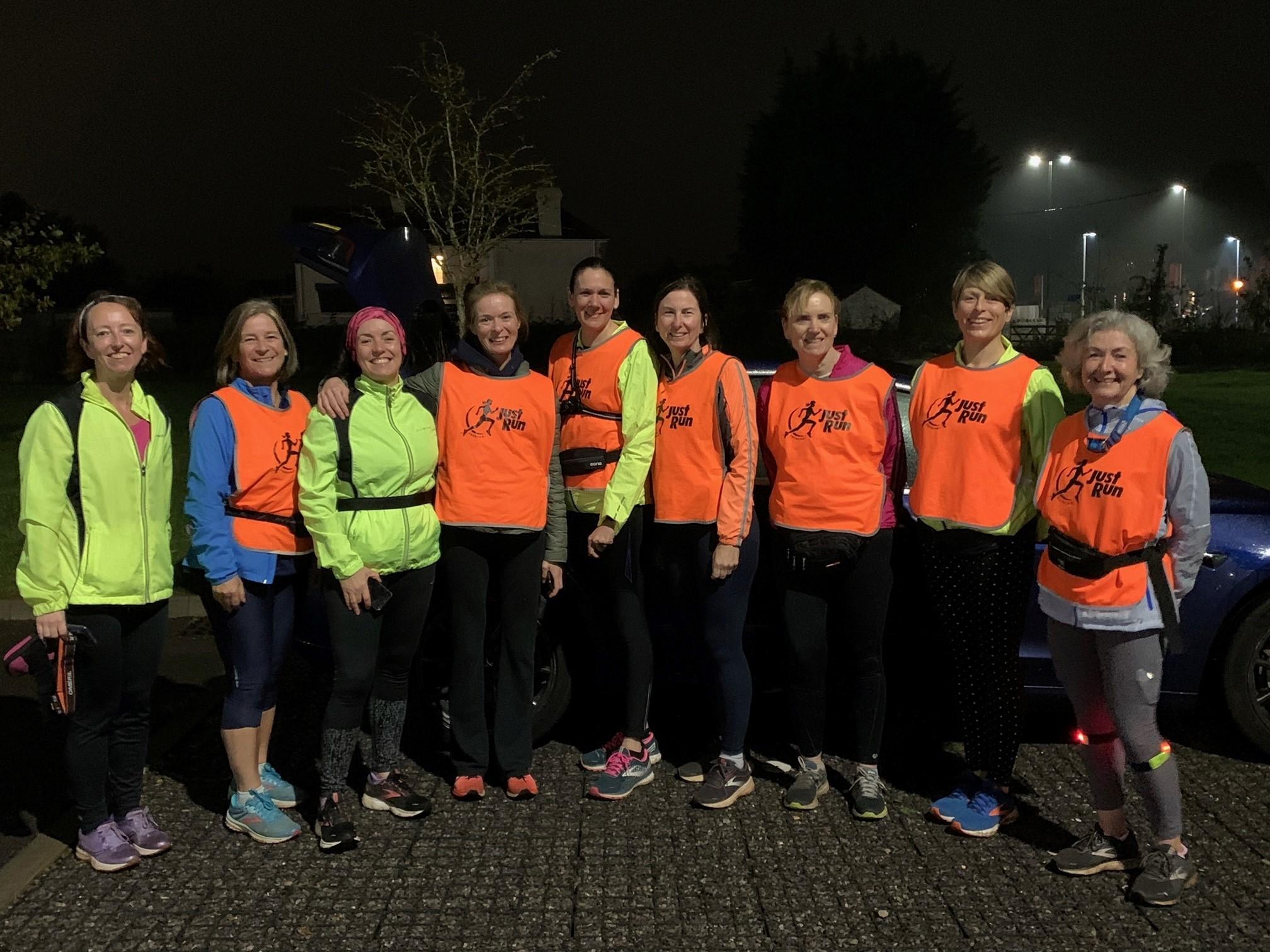 Without our volunteer run leaders, we couldn't facilitate up to 75 local ladies to run safely each week in small groups tailored to their running needs and abilities. Our run leaders are first aid trained and to provide a safe and enjoyable running experience, they complete the UK Athletics Leadership in Running Fitness course. This covers risk assessment, warm-ups, cool downs, and how to lead fun running sessions for a mixed ability group of runners.
Why volunteer? With busy lives, it can be hard to find time to volunteer.
However, www.helpguide.org says:
"The benefits of volunteering can be enormous. Volunteering offers vital help to people in need, worthwhile causes, and the community, but the benefits can be even greater for you, the volunteer. The right match can help you to find friends, connect with the community, learn new skills, and even advance your career.

"Giving to others can also help protect your mental and physical health. It can reduce stress, combat depression, keep you mentally stimulated, and provide a sense of purpose. While it's true that the more you volunteer, the more benefits you'll experience, volunteering doesn't have to involve a long-term commitment or take a huge amount of time out of your busy day."
Thank you to our volunteers for all you do for Just Run Frenchay!
We wish everyone seasonal best wishes and look forward to welcoming back our members and meeting all the ladies who decide that 2022 is the time to get the running shoes on and join one of our regular 2-, 3-, 4-, 5-, 6-mile groups, couch to 5km or 5-10km courses.
For more information about Just Run Frenchay contact Jessie at info@justrun.uk