Just Run News – New Year - Fresh Start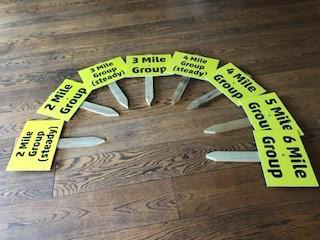 Are you someone who made a New Year resolution to do more exercise, eat healthier, practice mindfulness etc? When the new year arrives, you sign up for a new gym membership and promise that it will be different this time. If so, then well done but if you're like 80% of the population your resolve doesn't last as you would have liked.
New Year's resolutions tend not to succeed because the many demands of our life such as work, family, friends all compete for our attention, effort, and willpower, all of which are in limited supply. Feeling disheartened, many of us decide to give up and find a new, more achievable goal or decide next time will be different. The next time you don't meet a particular goal, step back to reevaluate why and be honest with yourself. If you find that you need some form of accountability or commitment, then finding someone with a shared goal or joining a group can really help the chances of the desired behaviour becoming more of a habit.
If you are a local lady and have resolved to get fitter in 2022, then Just Run Frenchay might just be what you need. We'll have a new couch to 5km and 5-10km course starting on Monday 10th January alongside our regular 2-, 3-, 4-, 5-, 6-mile groups. Many of our members buddy up within their groups and meet to run outside club nights to achieve their running goals. No matter how fast or slow, short or long distance we witness everyone leaving our 7pm Monday sessions more positive and energized than when they arrived. Don't take our word for it. Come and give it a go!