Just Run News – Running Events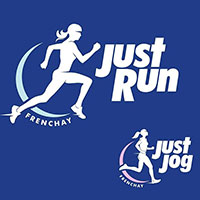 Running events are a highlight for members who get the running bug or for those who like (or need) a target to aim for as extra motivation to run. For other members they are a great way to fundraise while achieving a personal goal. There are too many to list here but some of our members shared their local favourites. Good luck if you decide to sign up!
Top of the list is the Frenchay 10km Road Run – one of the oldest 10km events, first held in 1980. The race was conceived with the joint purpose of staging a well organised run for serious runners and beginners alike AND raising money for local charities. Unfortunately, this event has been cancelled for the past 2 years but the 40th Frenchay 10km Road Run is planned for Sunday 24th April 2022 with all proceeds going to charity. There's plenty of time to train for this event and we're keeping our fingers crossed it can go ahead this year. Find out more at: http://frenchay10k.co.uk/
Firm favourites are the local 5km Park Runs at Chipping Sodbury (flat), Pomphrey Hill (has some hills) and Eastville Park (has some hills). Our couch to 5km course usually graduates, and participants receive their medals, on completion of the Chipping Sodbury Park Run. These free, weekly, timed, community events take place all over the world and some of our members have even enjoyed participating while on their holidays abroad in the past. Park Runs are very friendly and welcoming whether you walk, jog, run or volunteer. Find out more at: https://www.parkrun.com/Finally, the Bristol 10km and half marathon and the Bath half marathon are highly recommended for those wanting a larger event with a good crowd to cheer you round.
Just Run Frenchay Ladies running club meet every Monday at 7pm at the Dings Crusaders Rugby Club, Shaftesbury Park, BS16 1LG. Couch to 5km and 5-10km courses are underway alongside our regular 2-, 3-, 4-, 5-, 6-mile groups. For more information about Just Run Frenchay contact Jessie at info@justrun.uk.