Just Run's Winter Motivation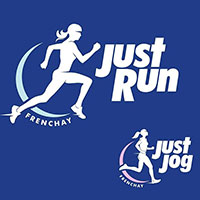 Do you ever feel lacking in enthusiasm to get outside when the skies are so grey and the wind begins to bite? As we head towards the darker, colder months of the year, sometimes you have to dig a bit deeper to find your motivation to get outside. It's usually worth the effort and the extra layers of clothes. To begin with, maybe just look for the good and you're sure to find it!
One of our members writes:
Today I gave myself a mission to seek out bright red leaves on my run, I was not disappointed. The last of the autumnal leaves' colours looked particularly vibrant against the threatening grey skies on my run route through the local footpaths.

It was a bit windy this morning, I'd already cleared sticks off the cycle track on the ring road and had kicked a few old fallen apples into the hedge as I neared the Bromley Heath roundabout. My guessing is that these ruby-red leaves won't be around on the trees for much longer with the strength of today's wind.

My pace picked up as I had the wind on my back and dropped away completely at the brow of the new bypass in Stoke Gifford, a perfect excuse to change my return route home to Frenchay via the picturesque Hambrook lanes instead of the noisier ring road.

It's good to have a run plan in mind when you head out, it's also good to adapt to the conditions of the day and change your route if needed. Wearing light colours and Hi Visibility clothing is a must as the days darken, and a few additional layers helps you get out of the door.

Getting home before the heavens open is always a good running motivator too!!
If you're looking for some motivation come along to your local ladies running club. Contact us at info@justrun.uk