Residents Association Report No. 98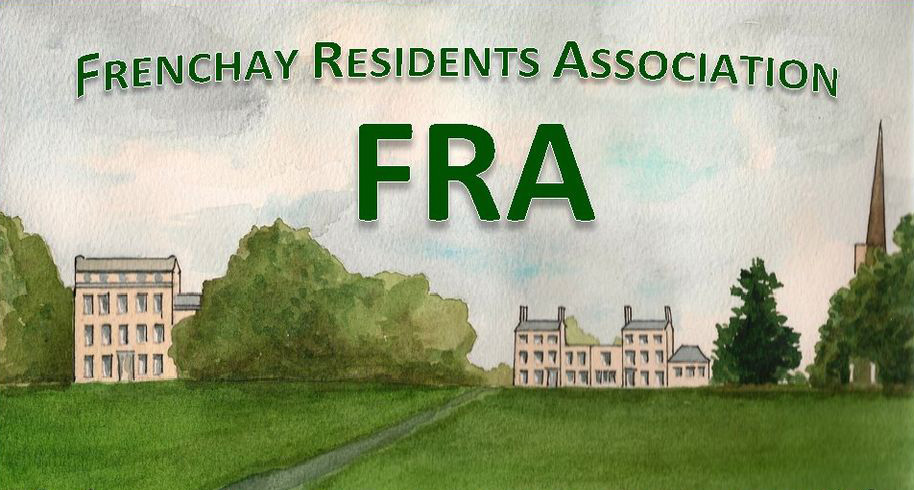 Dear Friends and Neighbours,
Happy New Year to you all. We wish you a healthy and happy 2023 and thank everyone who has supported FRA in so many ways during 2022.
It was certainly an interesting year as we started to emerge from our Covid measures in time to enjoy a year that seemed to have so much sunshine, including a wonderful summer with highlights like the Flower Show and Jubilee celebrations.
In FRA we have tried to keep the community together with many activities, the emphasis on outdoor activities to support our environment has worked well and enabled residents to enjoy our surroundings and hopefully discover more about our beautiful village.
It was very enjoyable to be able to use the new Primary School hall in November for our village 'open evening' and we hope that all of the groups and residents attending enjoyed the experience. It was certainly lovely to chat to those of you that attended.
(Pictures and a short report on this event are available here.)
So 2023 will provide more of the same as far as we are concerned. We will continue to fight many battles in Frenchay's Best Interests.
Four years ago we undertook our campaign to have the very poorly conceived Beckspool Road 'build-outs' and traffic speed controls reviewed and replaced with a more suitable and less dangerous system. We have witnessed speeds of over 60mph as cars race to get through the Frenchay Common chicanes without having to give way. The work for far better speed tables is finally due to start on Tuesday 3rd January. Hurrah!
Many other issues are still live and progressing at a snail's pace, such as the Community Health facilities next to BIRU, use of the old school building and proper nursery provision, building and opening the new walk to school, some infrastructure facilities for the village such as a decent shop and café and a decision about Hambrook traffic light system.
More recently the melt-down in bus services has had a severe impact on residents, ironically just as Bristol introduce the vehicle pollution zones to encourage use of public transport.
So FRA will continue to talk with our SGC Councillors about the lack of progress on these items. Some progress was promised over a year ago now, but 2022 has still yielded nothing concrete.
Christmas Carols on the Common
At the time of going to press this event has not taken place, but assuming good weather and an equally good attendance we would like to thank everyone involved in its preparation, performance and attendance! The new advertising signs were superb.
A more comprehensive summary will be published in our February feature.
New Automatic External Defibrillator (AED) Station at Frenchay Museum
Thanks to Tony Joiner who initiated an application to The Beneden Charitable Trust, they are a specialist charity providing AED devices and secure storage cabinets. They have thousands of applications each year to consider, however the FRA application made a good case for a new device at Frenchay Museum given the proximity to the play area, tennis courts and the new village green space where regular exercise and walks are taken.
The current devices are at the Village Hall and White Lion pub, so this award provides us with very comprehensive coverage in a key public space.
We are very grateful to The Beneden Charitable Trust for their support.
Hedgehog Heroes
FRA have been working very closely with Winterbourne Parish Council's Local Nature Action Plan which was launched in late October. This initiative also includes working closely with the SGC LNAP team and you might recognise the names of some individuals who have been involved.
It is so important that all groups work closely together to help protect endangered species, like the very popular hedgehog.
National Hedgehog day is the 2nd February 2023 and there will also be a National Hedgehog Week from the first to the seventh of May 2023.
FRA have already asked the DofE student group if they would like to undertake a village initiative to help our hedgehogs, we would like to invite any residents interested to help us.
To get an idea of what can be done to help hedgehogs please look at the following excellent web site: hedgehogstreet.org.
Please do contact us if you would like to join this key initiative.
Plans for 2023
We are not ashamed to declare that this year will see more of the same to support Frenchay and we will try to continue to come up with interesting and enjoyable events to keep residents involved in helping to maintain our superb community spirit. If you have ideas that we should consider or want to get involved with our wonderful team then please do get in touch, your thoughts and involvement would be most welcome.
This is also a very good time to thank all of the very dedicated and hard working FRA committee, who work tirelessly behind the scenes to make things happen.
With your support, enthusiasm and feedback we all continue to be inspired to serve Frenchay in the way that we do. Thank you all for your engagement and continuing support in Frenchay's best Interests.
Adrian Collins (Chair - FRA)
---