Just Run News – What would you run for?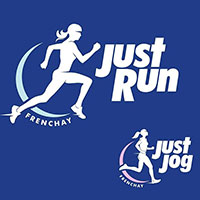 If you are looking for a new physical challenge and think you might like to give running a go Just Run's next Couch to 5km and 5-10km courses will start on Monday 9th January at 7pm at the Dings Rugby Club. Frenchay Park Road, BS16 1LG. If you have some running experience then our 2-, 3-, 4-, or 6-mile groups may appeal. We cater for a wide range of abilities and fitness levels. For more info or to sign up contact us at info@justrun.uk.
Many of our volunteer run leaders had a busy end to 2022. Kate, Nina, and Michele took part in a Leadership in Running Fitness qualification refresher training day. Nikki, Paula and Terry participated in a virtual Leadership in Running Fitness course. Jess, Julie, and Harriet represented the club at the Bristol Running Show at Ashton Court Mansion in November 2022.
As well as meeting lots of existing running participants and other clubs this was a fantastic opportunity to say hello to people who were looking to start running. As part of the day the team also led a guided run around the park. In the next few weeks we'll all be doing our annual emergency first aid refresher training. As you can see, our members are in safe hands in our incredibly supportive club. As well as that, below are a few quotes from our members about why they run:
I run for fun
I run for me
I run to get out of the house
I run for my health
I run for cake
I run to feel good
I run to make new friends
Hopefully, we'll see you soon and hear what you are running for.
Michele from Just Run